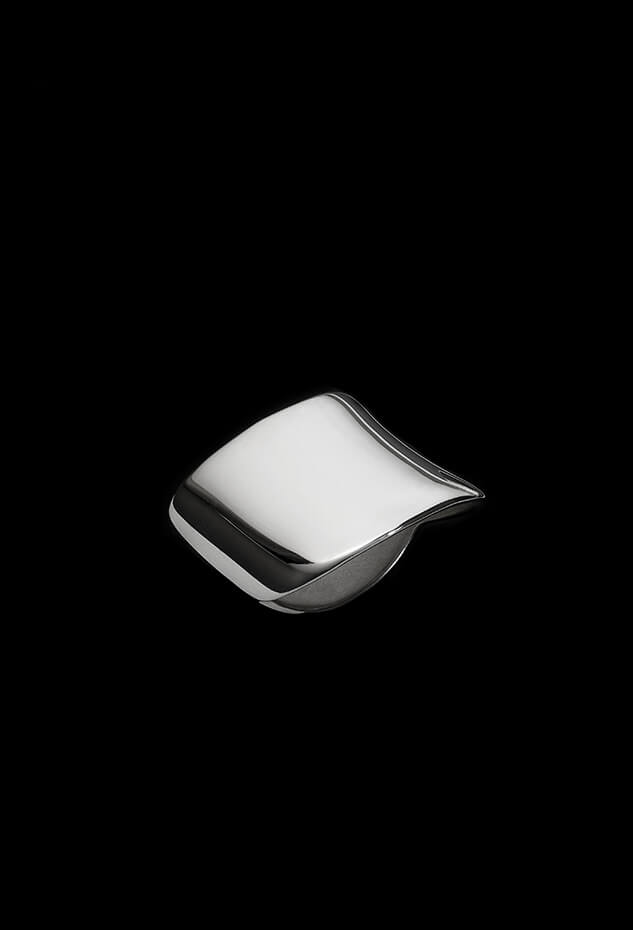 Category
RINGS
Description
EACH RING SOLD SEPARATELY.
DESIGNED TO BE WORN AS A PAIR, THESE RINGS CREATE A TRULLY UNIQUE AESTHETIC, A STATEMENT PIECE. EACH RING IS HAND AND FINGER SPECIFIC IN ORDER TO DELIVER THE BEST FIR POSSIBLE.
THE 395 CLASSIC RING IS CRAFTED FROM STERLING SILVER IT IS AVAILABLE WITH AN OXIDISED FINISH, AS WELL AS 18 KT. YELLOW GOLD. THE RING IS ENGRAVED ON THE INSIDE INDICATING THE HAND AND FINGER IT SHOULD BE WORN ON.
A SIGNATURE MINAS PIECE FROM 1984.
Please note that the oxidised silver will slowly fade with use over time and comes with a lifetime guarantee which includes re-oxidisation at no additional cost. For more information on silver care and repairs please visit the FAQ section. 
Please reference the size guide for the correct ring size.
Specifications
| | |
| --- | --- |
| Weight | 0.07 kg |
| Dimensions | 4 × 4 × 5 cm |
| Material | |
| Size | 42 mm, 43 mm, 44 mm, 45 mm, 46 mm, 47 mm, 48 mm, 49 mm, 50 mm, 51 mm, 52 mm, 53 mm, 54 mm, 55 mm, 56 mm, 57 mm, 58 mm, 59 mm, 60 mm, 61 mm, 62 mm, 63 mm, 64 mm, 65 mm, 66 mm, 67 mm, 68 mm, 69 mm, 70 mm |
| Finger | Left index, Left pinky, Left ring, Right index, Right pinky, Right ring |
TAILOR-MADE ACCORDING TO YOUR FINGER
TAILOR-MADE ACCORDING TO YOUR FINGER
TAILOR-MADE ACCORDING TO YOUR FINGER
Add to cart